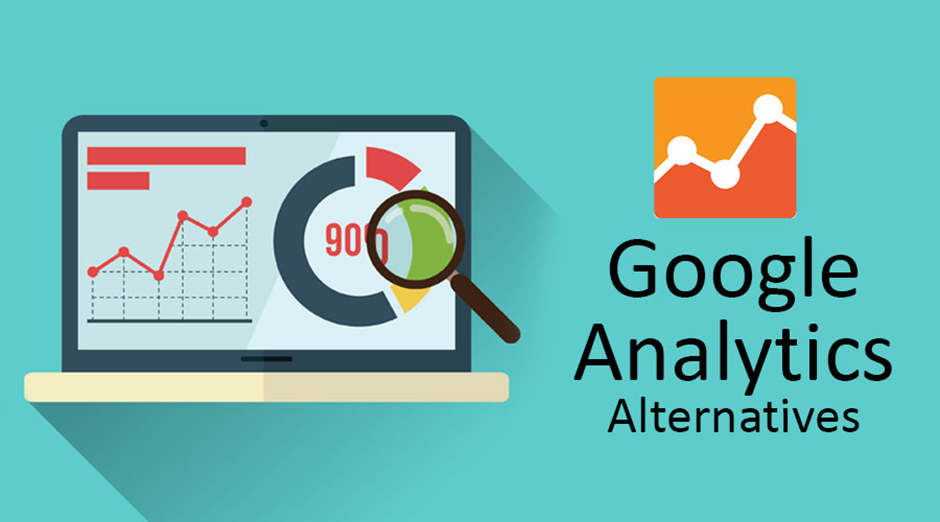 Google Analytics alternative is very useful for a digital marketer. Are you looking for Google Analytics alternative for your website? If yes, then this blog will be very helpful for you.
Google Analytics was launched in the year 2005, which has empowered us to track almost every aspect of how our users used to interact with our sites. Into the market, Google Analytics was not the first tool to provide a performance tracking of site, but their ability to couple this latest technology with their popular ad platform AdWords instantaneously made them a giant for online analytics.
So, here are the top three Google Analytics which are available :
GoSquared
The GoSquared tool is used to observe customer behavior. The platform works on the two most go-to platforms, i.e:
1. Mobile application
2. Website
The software allows its user to follow the pattern of following up with unique users and thereby generate leads and at last convert them into potential customers.
Features:
The prime feature that highlights the show is that it's a customer data hub. However, it is now possible to view the entire behavioral check on the customer.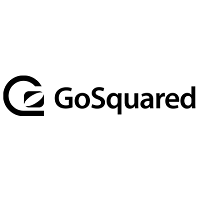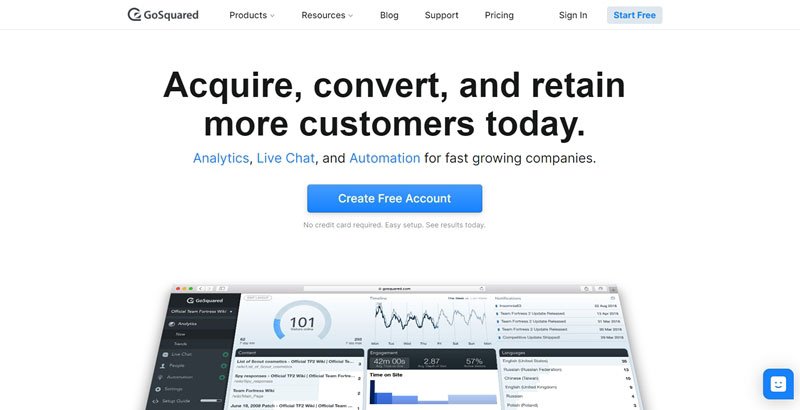 GoSquared is a self-automated marketing platform, which means that one does not need to spend too much time retaining customers or building relationships.
GoSquared is a fully GDPR compliant tool. The highlight of the showcase is the growing insecurities around Google's privacy issues, which is a huge one. Furthermore, GoSquared is one of the most popular alternatives to Google Analytics which is available in the market today.
Pricing: Free if you host it on your own servers. Paid, hosted plans start at $29/month.
Salespanel
Salespanel is one of the best Google Analytics alternatives. With Google Analytics, you will get the visitor data on a highly statistical level; while on the other hand, Salespanel reveals your data on an individual level.
Google Analytics basic version does not offer show you the unique visitor from each and every session. With the help of the Salespanel tool, when a lead fills out a lead form or even visits from your newsletters or sales email, you will know who they are, what they used to do on your website and where they are from.
Salespanel shows you the companies who used to visit your website even if they sign up or subscribe. Salespanel also offers advanced marketing and sales solutions like lead qualification, sales-marketing alignment and lead aggregation.
All qualified leads can be easily synced up with your Customer Relationship Management. This tool is a central hub for all your marketing and sales needs.
Pricing: Salespanel plans start at $66/month
Kissmetrics
Kissmetrics is an advanced analytics insights tool and also one of the best Google Analytics alternatives available in the market.
This tool helps the users to track the page views, unique visitor sessions, bounce rate and much more about the website. Moreover, the service offers users with in-depth information on several campaign tracking, user engagement and page tracking sessions.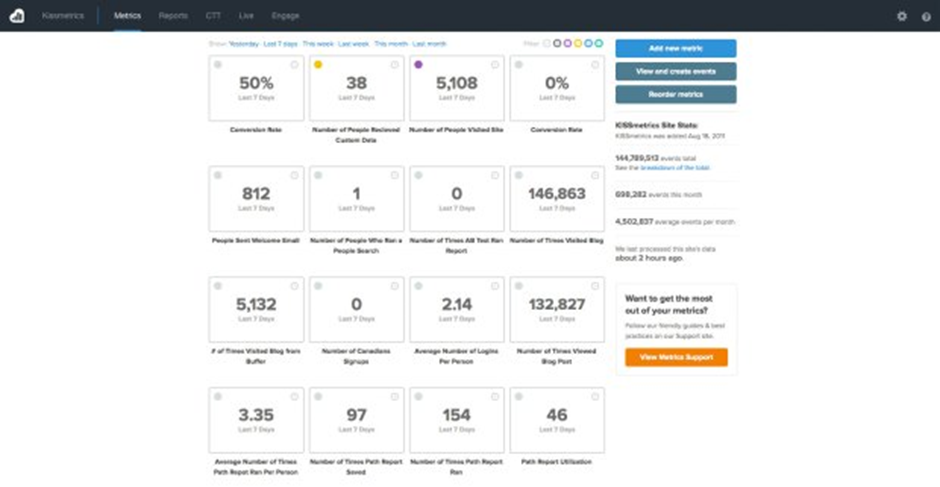 Kissmetrics is highly suitable for organizations that want to track user behavior so that they would get to know where their website is failing and what can be improved to increase retention of users and conversion rates.
Thus, this tool is also helpful for bloggers to get useful insights about their website.
Pricing: Plans start at $119.95/month
Bottom Line
So, what are you waiting for? Start using the trial version of the Google Analytics Alternative now and start tracking your website page sessions, retention rate, bounce rate, user engagement, campaign tracking and more!
Check Out Our Another Article