Need help with Website Designing,
Your business will not be same after choosing Treehack!!
It all starts with an Impressive Website​
Be smart. Build your website in a smart way.
Don't make just Website instead make Lead/Sales Generating Website with Proper Seo.
First impression is the last impression, this saying is perfect fit for "Website" because your site is a business showcase and for that you must attract the visitors retain and convert them. When someone hears about a business, they will definitely look through the website to cross check what they have heard.
DIGITAL TRANSFORMATION OF YOUR BUSINESS
More than 90% of people do an online search before they purchase anything. Even if they are buying from a local business, they start with online research.
Digital marketing is the most powerful form of marketing which has the potential
to reach customers all over the world.
40% of small business owners report saving money with digital marketing as opposed to traditional marketing.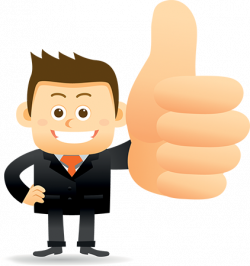 61% of small businesses invest in social media marketing (Clutch.co, 2018)
The kind of results you always wanted is just 1 step away. Let Treehack help you to build your Digital Business. Take action . Contact Treehack Now
HEAR FROM OUR HAPPY CLIENTS
Treehack did an amazing job of making our vision come to life! We love it and glad that we choose Treehack for our website development. Working with Harsh and his team was so professional. Highly recommend Treehack !!!
I am happy with your work.I am glad I choose Treehack to be a part of Aaroh team. We all earn our living by working. The question is how honest we are. So keep going the way you are going. Don't change.You will find many supporters like me.
Treehack aims to provide digital services to fulfill the digital needs and requirements of the clients. At Treehack, our mission is to build the online presence of small businesses throughout the world by providing effective, affordable online marketing solutions. We make great marketing strategies that drive more leads and more profits for your business
All services from Treehack
Treehack covers all digital needs which can make your business go BIG!!!
The web is the mirror of the brand therefore based on your needs and tastes, we make a new proposal updated to the current trends, personalizing the design and improving the development of your current web page.

Digital Marketing
We help you conquer and retain new customers through a true digital communication strategy. In coherence with your corporate objectives, we activate the web marketing levers essential to the success of your project.
S E O
The main objective of SEO is to achieve a good web positioning in the search engine results list. We analyze and control the evolution of web positioning through digital tools such as; Search Console, Google Analytics or SEMrush.
Social Media marketing
Social media marketing is necessary in any business that wants to survive today. Treehack is one step ahead of online trends and is committed to keeping your brand at the forefront of social media.
Logo Designing
Your company logo is an essential part of your overall brand identity. We are here, ready to help and support you in creating a logo for your business that makes you smile.
WordPress Experts
As of today, 1 of every 5 websites in the world are developed with WordPress, so are you looking for wordpress expert? Treehack is the right choice for you as we have developed 100+ Websites on WordPress till now.
Brand Building
The brand is the DNA of a company and is what connects the customer to the product. If a person feels connected with your brand, they will always be loyal to it , regardless of what other cheaper.
Graphic Design
Graphic design is the art of explaining information and solutions for problems, using visual and text elements. From a logo design to website design to a personalized business design, Treehack can help you meet most of your design needs.
Content Writing
Content is the king. We create relevant and valuable content for potential clients of the brand (Includes SEO Optimization). The content marketing strategy has multiple benefits to improve the organic web positioning.
Love your work,then you will find pleasure in mastering it.
Kraftstarmanagement.com
Wedding planner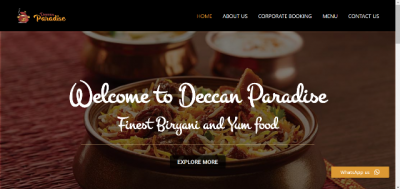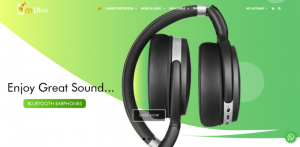 Mplusshop.com
E-commerce Store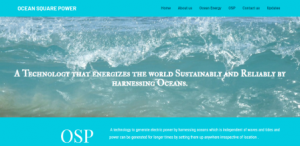 Roundtables.com
Agency website
FAQ's on Digital Marketing
1. There are a lot of Digital marketing companies, Why Treehack?
Treehack is all about creativity and innovative solutions. We are young and passionate Professionals who loves to provide digital solutions by working smart so that we can provide the best ROI for our clients. We know how fast the digital world is changing,the approach working today will not be working tomorrow. So, we always value creativity and innovations. As every business is different, we provide a tailored digital marketing Strategy by studying the requirements and then working on it.
2. Can you bring my website to the top page of Google in 1 month?
No, We can't . It takes atleast 3-6 months before showing the results.
3. Why Do I need Digital Marketing services?
Digital marketing is the need of an hour. Believe it or not, now a days every business needs to have a Digital presence. As per the expert market surveyors, above 75% of the world population now prefer online shopping, 80% of people seek information online, and above 50% of buyers go through online reviews and related data before buying anything. Remember that the business world is extremely competitive and no one wants to be left behind. So,don't be too late in taking action. Act now.
4. How much should I spend?
It totally depends on the budget which you want to invest, more budget can get things much quicker as it has potential to reach more customers via ads and you can get more visibility for your brand. But the Digital marketing has its own advantage over traditional marketing as you can do Digital marketing even in low budget. Depending upon your budget we can come up with tailored plan for your business and can get the best Return of Investment possible.
This could be the beginning of a beautiful relationship