Do you want to skyrocket the growth of your business with an impressive
website and powerful digital strategies?
Your online journey starts with an attractive website, so make it amazing.
Build a website that portrays your brand message.
Now you can have a website that attracts, engages, and converts your visitors into your loyal customers.
The first impression is the best impression, and this is especially true in the case of your website. A website is your piece of real estate on the World Wide Web. Your visitor learns about your brand and your products through your website. So, invest in an SEO-optimized, attractive website for generating leads and sales.
Digital Transformation of Your Business
Leverage the power of digital channels and techniques to boost your business performance. Your customers are online, so meet them right where they are to showcase your brand and products.
Treehack is a full-stack digital marketing agency that aims to help small businesses worldwide build an attractive and compelling online presence. Our mission is to present effective and affordable digital marketing solutions to boost sales and profits for businesses. We develop customized digital marketing plans that help enterprises achieve their business goals effectively.
HEAR FROM OUR HAPPY CLIENTS
Treehack did an amazing job of making our vision come to life! We love it and glad that we choose Treehack for our website development. Working with Harsh and his team was so professional. Highly recommend Treehack !!!
I am happy with your work.I am glad I choose Treehack to be a part of Aaroh team. We all earn our living by working. The question is how honest we are. So keep going the way you are going. Don't change.You will find many supporters like me.
Deliver more than the clients' expectations is our mantra, and we live by it every day at Treehack.
Kraftstarmanagement.com
Wedding planner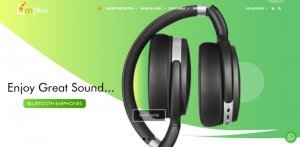 Mplusshop.com
E-commerce Store
Marktrixlive.com
Education
Collaborativeminds.in
Agency website
Roundtables.com
Agency website
This could be the beginning of a promising relationship.