Best Web Development Company in Bangalore
Looking for best website development company in Bangalore? The first thing which your customers will look into is your website, the website will speak for your business and give your customer first impression about your business. Building an spectacular website can let your customers know that how much serious you are for your business . After all first impression is the last impression.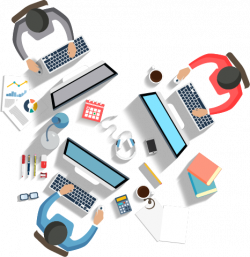 "Treehack did an amazing job of making our vision come to life! We love it and glad that we choose Treehack for our website development. Working with Harsh and his team was so professional. Highly recommend Treehack !!! "
Do you want a perfect website for your business? We build a complete responsive website for your business with professional and experienced website designers. Often the value of website is underestimated by business owners but it can be a game changer for your business as it has potential to generate an enormous sales/leads for your business even when you are not putting any efforts into it. Trust me it is your that one employee which promotes your business 24*7 that no other employee will do. So do yourself a favour and build an awesome website for you.
Stage 1 involves a discussion where you will tell about your business and requirement. We will suggest you with the best possible outcomes and we will fix a layout of the website.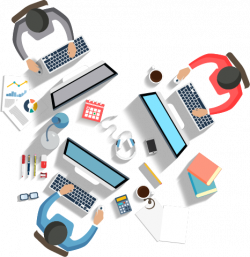 Stage 2 where our designers outline designs to describe how the website will be designed and structured to give more meaning to your customers. Design models are made in line with your corporate image guidelines.
Stage 3 where you sit back and relax while we are coming up with something awesome for you.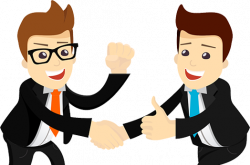 Stage 4 is Showtime where we deliver you something you are waiting for so long "Your business identity".
Your website should stand out
A website is the face of your company and one of the most important marketing parts of any company. Web consulting allows your customers to learn about your business and your products or services, and the only way to reach the world is your website. To make you mark the difference between your competitors, we design elegant, modern and effective websites. All our web pages are adapted to mobile and optimized for a better positioning in Google.
Don't wait forever to take the action. Take your business more seriously by putting more efforts on the things that matters. Start your website development activity now.
Treehack team will help you from idea stage to implementing the idea and getting excellent results. Talk to us now and start getting results.
FAQ's on Website Development
1. There are a lot of Website development companies, Why Treehack?
We don't just build websites we build something which can skyrocket your business. At Treehack we try to develop an innovative solution for your business rather than a simple basic website. After learning from many business we know what website your business needs so we try to come with something unique,innovative website for your website.
2. How can my website become lead/sales generating machine?
The answer is SEO, with SEO your website can generate sales/leads even when you are sleeping. Search engine like Google has potential to display your website to millions of customers worldwide who want your services.
3. I need only basic website for my business,how much will be the cost?
The cost depends upon the efforts required to develop the website. We will discuss with you about the requirement of your project and then will give you best rates possible.
4. Should I go for basic website at starting or fully-fledged one?
Website development is generally one time investment and if done can bring the results which you can never imagined. With fully-fledged website your website has potential to come at top page of search engine like google which can bring a lot of traffic. You hsould go for fully-fledged one.
4. How many days it will take to develop the website?
Again it depends upon the requirement but basic website can be done in 7 working days while a good impressive website takes time. After studying your requirement we can come up with exact days to develop the website.
5. How much I need to pay to get started?
We strictly work on 50-50 model where you need to pay 50% advance and 50% at the time of delivery.