Best SEO Company in Bangalore
Do you want to rank your website in the first position on the search engine result page? Are you wondering how to get more traffic, sales, and profits for your business through your website? Effective SEO strategies are the key to this. Treehack is the Best SEO Company in Bangalore that helps businesses boost their growth through advanced SEO techniques.
Just having a website is not enough. It has to be optimized for search engines so that it gains higher visibility on the SERP. SEO is the set of long-term techniques that can not only attract visitors to your website but also help in branding, conversions, and ROI. Thus, the expertise of dedicated SEO specialists is needed, and we are here to assist you.
Call now for more information:
We Are A Group Of SEO Professional
You have designed an awesome website, but this is not enough to attract more customers. Other strategies like SEO have to be undertaken to boost your position on the web. A higher position on the search engine result page translates into greater visibility, more quality traffic, and sales.
SEO ensures that your site is found by both the search engines and your customers through correct optimization techniques. Treehack (Best SEO Company in Bangalore) makes sure that your website meets all the SEO parameters by looking for weaknesses and correcting them. Loading speed, quality content, backlinks, etc., we go through the whole checklist to make your website SEO optimized. This is sure to help you achieve your business goals with ease. Contact us for SEO services.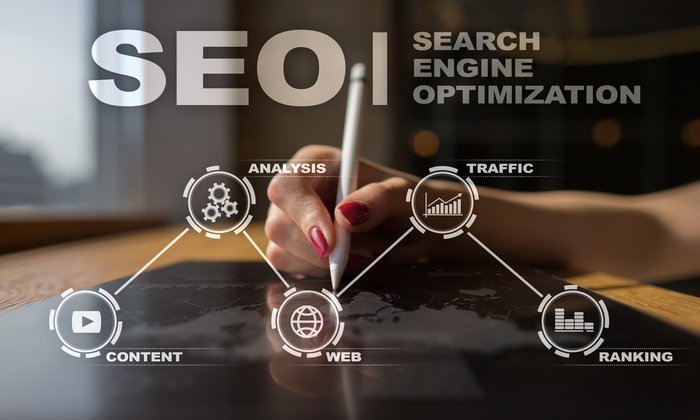 Best SEO Professionals in Bangalore
Some SEO activities we have done for our client
From 0 to 300 Keywords in Google
A FEAT TO BE ACHIEVED (Wedding planner)
From 2K traffic/month to 15K organic traffic/month
A FEAT TO BE ACHIEVED (Ecommerce website)
Increased Organic Traffic by 150%
Implemented on-page optimization, backlink outreach, and content strategy improvements, resulting in a significant boost in organic traffic for a B2B software company.
Rank #1 for Targeted Keywords
Executed a comprehensive SEO campaign, including technical fixes, keyword research, and content optimization, leading to a top-ranking position for a local e-commerce store in competitive niches.
Enhanced Local Visibility:
Utilized local SEO tactics such as Google My Business optimization, citation building, and localized content creation, resulting in a 200% increase in online visibility for a brick-and-mortar retail business.
E-commerce Conversion Rate Optimization:
Conducted a thorough website audit, implemented user experience enhancements, optimized product pages, and improved site speed, resulting in a 20% increase in conversion rates for an online fashion retailer.
Read what our satisfied clients have to say about their experience with us!
Treehack did an amazing job of making our vision come to life! We love it and are glad that we choose Treehack for our website development. Working with the team was so professional. Highly recommend Treehack !!!
I am happy with your work.I am glad I choose Treehack to be a part of the Aaroh team. We all earn our living by working. The question is how honest we are. So keep going the way you are going. Don't change.You will find many supporters like me.
1. How much time it will take for SEO to show results?
It can take around 6 months to start seeing results. Again, this depends on the website and how much optimization is needed. It takes more time to rank a new website than an old one. Please contact us to understand the process better.
2. Can you rank my website on the first page of Google in 1 month?
No, it is not possible except in very rare cases. It takes at least 6 months before you can see results with SEO.
3. What are your charges?
We offer different packages for you to choose from, depending on your SEO requirement. It depends on how many keywords you choose, the techniques to be adopted, and other factors. Please contact us to know more about it.
4. How many keywords you will work on?
The number of keywords we work on depends on the package that you finalize. We will suggest the optimum number of keywords relevant to your business that can give you optimum returns.