Best Social Media Marketing Company in Bangalore
Best Social Media Marketing companies in Bangalore. Do you have a business and do not know how to advertise it? Have you heard that social media marketing works very well but you have no idea what this story is about? Would you like to change your networks to reach more people and get more engagement ? If yes, then Treehack is here to give you the digital impulse you need as we know that having a social media marketing strategy is key to the growth of your business.
Social media marketing companies
Social Networks of your company are the most visible reflection of it for users and that everything you post in them will be associated with your company. When we talk about social media, the first idea that comes to mind of many people is social networks . Well, it's more than that. Social Media is a collection of all the web platforms that are designed to create communities and share information. That's why websites, social networks, blogs are all social media. Social media marketing companies knows what client business needs and make a tailored plan to execute the same.
Based on your marketing strategy, we identify the platforms that you can use effectively to achieve your goals. At the same time, we identify the specific target groups that are relevant to you.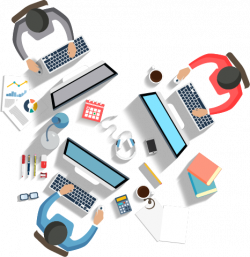 With your input, our experts decide which mix of organic posts and advertising formats will most effectively promote your brand. To achieve additional synergies, they make overarching strategy.
Now it's time to relax and leave everything on your experts' hands. They will manage your social media on behalf of you.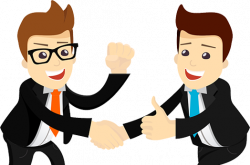 Result time, now your expectations have been fulfilled, i.e. Branding of your company.
Why your business needs Social media?
Social media influences public opinion. That's why brands use platforms like Facebook, Twitter, LinkedIn, Instagram and Snapchat to enter into an authentic dialogue with their fans. The successful ones are companies that know how to combine credible storytelling with the targeting capabilities of social networks. Social media marketing companies develop a social media marketing strategy that uses organic content and ads to position your brand famous in social media, so that your brand can reach to millions.
The world is going online, where are you?? We are just one phone call away, call now and on board with us to see the magic yourself. Call us now to start growing your business online .
At Treehack we work hard to get results what you are looking for, we start with idea stage,doing research,planning strategy and implementing it so that you can get the best results . Don't delay your success anymore, contact us now !!!