Digital marketing companies In New York are known for their creative strategies. Ever since the introduction of the internet, the world of business has undergone a dramatic shift.
The internet has introduced a level of connectivity and interdependence that has made the situation very competitive. In this situation, even a small advantage can revolutionize the playing field completely.
Firms look for these small advantages by investing in digital marketing. Digital marketing allows firms to reach their target audience in a cost-effective and sustainable manner.
Through analytics and evaluation, firms can make data-driven strategic decisions that will have a positive effect on their revenue streams and profits. 
Understanding digital marketing
Digital marketing is a component of marketing where internet-based technologies are used for the promotion of goods and services.
Digital marketing is a very dynamic and versatile branch of marketing that involves various strategies like Search Engine Optimization (SEO), Social Media Optimization (SMO), Social Media Marketing (SMM), Pay per Click (PPC) Ad Campaigns, etc.
Most major corporations around the world invest heavily in digital marketing so that their online visibility and web traffic remains consistently high.
There are loads of fantastic digital marketing agencies currently operating in New York City. Here is a list of the top 7 Digital marketing companies In New York.
1. Fishbat Digital Marketing Agency
Fishbat Digital Marketing Agency is an innovative and fresh digital marketing agency that is based in New York City.
Fishbat offers its clients a number of digital marketing services, such as SEO, email marketing, influencer marketing, branding, etc.

They also help clients curate, develop, and implement an overall digital marketing strategy.
Fishbat also happens to be an Upcity-certified SEO partner and they have worked extensively with illustrious clients like Axle, JLOFTS, WatermarkPointe, and many more.
2. Metric Theory
If you would prefer to have a digital marketing agency that makes all their strategic decisions on the basis of data, then Metric Theory is the perfect choice for you.
This NYC-based digital marketing and PR agency offers metric-driven services such as Search Engine Marketing (SEM),

Search Engine Optimization (SEO) and product feed management. Metric Theory also curates impressive content to ensure that their clients enjoy fantastic web visibility.
Their clients include gofundme, Lyft, etc.
3. Socium Media
Socium Media is a marketing agency based in New York City that specializes primarily in digital marketing and PR. Socium Media has a lot of experience operating in NYC and they are familiar with the business scenario in the area.

They will be able to develop data-driven and effective marketing strategies for you using services like PPC ad campaigns, SEO, SMO, email marketing, etc. Some of Socium Media's clients include Phillips, Industrious, and Amanda Uprichard's fashion label. 
4. NoGood
NoGood is an extremely successful New York City digital marketing and PR agency with many years of versatile experience.
NoGood's expertise lies in helping brands create customized and scalable digital marketing strategies that are fully backed by data and experimentation.

NoGood is very experimental and revolutionary and they are extremely well-known for doing things in an experimental way.
Their services include SEO, Facebook marketing, SMM, video marketing, etc. They have worked with large corporations like Amazon, Microsoft, etc.
5. Where Is My Brand
Where Is My Brand, or WIMB, is an internet and digital marketing agency that is based in New York. WIMB offers marketing, branding, and PR services to companies and brands from different backgrounds and sectors.

Where Is My Brand offers regular digital marketing services such as SEO, SMO, SMM, PPC campaigns, etc.
However, they will also develop personalized, dynamic, and sustainable digital marketing strategies for you that will be extremely beneficial in the long run.
6. Major Tom
Major Tom is an international digital marketing and content creation company that has headquarters in Toronto, New York City, and other major cities worldwide.
The digital marketing team at this agency is staffed by industry specialists with decade's worth of experience.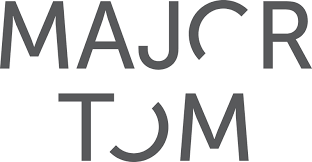 They will be able to create effective and data-driven marketing strategies which will be personalized to enhance your brand's visibility.
Some of Major Tom's most recognizable clients include Milltown Bar & Grill, Cirque du Soleil, Zolo, etc.
7. P3 Media Marketing Agency
P3 Media is a digital marketing agency that offers a diverse and dynamic variety of digital marketing solutions for clients in need.
They offer "performance-driven" marketing and consultancy services that are designed to bolster the overall visibility and recognition of your brand.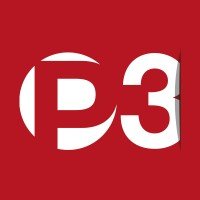 Their services include web design, email marketing, reputation management, SEO, SMM, etc.
P3 Media has worked with a diverse array of clients as well, such as Pinterest, Facebook, Google, Xporter, Bronto, Shopify, etc.
Final thoughts
Although there are hundreds of fabulous digital marketing agencies in New York, these seven have risen to the top as the most effective and recognizable.
Apart from enhancing your brand's visibility, they will also help you to develop a genuine connection with your target audience as well.
These agencies will be able to provide you with personalized, scalable, and sustainable services. So, if you are residing in New York, these agencies can be the best partners for you. 
If you like this article on "Top Seven Digital Marketing Companies In New York", you might also like,  
Top 7 Digital Marketing Agency in Vietnam
The 7 Best Digital Marketing Companies for Startups