Digital marketing companies for startups are much needed in the 21st century because the business landscape is insanely competitive. The businesses that have to fight the hardest are usually the startups. These infant organizations are established and run by innovators and dreamers who are not well-versed with the rules of the game. That is why most startups do not even bother to devote a chunk of their budget to proper digital marketing strategies.
However, a robust and effective digital marketing strategy can make all the difference in the world and provide your organization with the tools it needs to grow and evolve continuously. Here are The 7 best digital marketing companies for startups
1. Treehack
Treehack is a digital marketing agency based in Bangalore, India. They specialize in providing digital marketing services to startups and other small-scale businesses. Their working principles are actually very simple. They focus on developing a technically and aesthetically sound website that will help you to generate leads and bring in more revenue. This is done by optimizing the website for most search engines using sophisticated SEO techniques.

Apart from all of this, Treehack also offers dedicated digital marketing solutions such as Social Media Management, Content Creation and Management, and Branding. Some of their well-known clients include KraftStar Management, Deccan Paradise, and WorkAdda.
Check out Treehack
2. Awesome
Awesome is an agency that specializes in working with startups and nascent corporations. Based in New York City, their primary service is developing websites, mobile apps, and online interfaces. They also specialize in designing amazing UI/UX for mobile apps which can majorly contribute to the success of their tech startup clients.
They also assist startups in designing investment pitches and presentations so that they can get more funding. Their overall objective is to provide each client with a holistic and sustainable digital marketing strategy. They have worked with many high-profile clients, such as Udemy, Hedgeable, Oasis, Wonderfly and 8sleep.
3. Enventys Partners
The marketing and branding needs of startups differ greatly from those of older, established companies. That is why Enventys Partners specializes in providing digital marketing services that are tailor-made especially for startup companies. They help startup companies to grow, evolve, and innovate. Apart from helping their clients to develop a well-rounded digital marketing strategy,

Enventys also helps them to gain recognition and cultivate a brand name. This is done with the help of online marketing tools like Search Engine Optimization, Social Media Optimization, etc. Their clients include startups like Hexo+, Antonia Saint NY, and BackStrong.
4. Interactive Avenues
Interactive Avenues is one of the best digital marketing brands in India and the world. They have been incredibly successful with their digital marketing campaigns primarily because of the simplicity and elegance of their work. They provide customized and tailor-made digital marketing strategies that can be very beneficial for startups.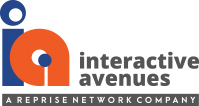 They have worked on digital marketing campaigns with some of the most well-known brands in the world, including Amazon Echo, Coca Cola, Johnson & Johnson, and Amazon Great Indian Sale. They also provide specialized strategy solutions for brands and startups.
5. Ogilvy
Ogilvy is one of the oldest and most revered marketing organizations in the world. Although they started out with traditional marketing, Ogilvy has also become quite adept at creating digital marketing strategies. Ogilvy is probably one of the top online marketing agencies in the world, and they have worked with brands like The Hindu, Honda, IKEA, Dove and Burger King.
They can enrich startups with their valuable experience and expertise in this area.
6. Dentsu Webchutney
Dentsu Webchutney is an excellent digital marketing organization that specializes in Search Engine Optimization, Social Media Management, and Content Creation. They believe in a very minimalistic and elegant approach to digital marketing which can work wonders for new startups and other small businesses.
Their invaluable industry experience and marketing expertise can help infant startups to make a name for themselves in the world.
7. Mirum Agency
Mirum Agency is a data-driven digital marketing agency that specializes in curating digital marketing strategies for both startups and well-established companies. Their data-driven and analytical approach bring out the best in their clients.
They also offer the usual SEO and SMO services along with the overall strategy offerings. They have worked with a number of well-known and illustrious clients such as Pepsi, Indian Red Cross Society and AMFI.
We all know the importance of digital marketing for a brand. So, if you have a venture and wish to promote that extensively across the online arena, these companies would be the perfect marketing partners for you!
You can also check out,
Top 5 Digital Marketing Companies In Goa
Top 5 Digital Marketing Companies In Pune