Best PR Agencies In Bangalore are in high demand nowadays. Public Relations, or PR, is a very important part of the business that goes hand-in-hand with marketing.
It is one of the most effective ways in which businesses can capitalize on their marketing strategies and curate a proper reputation online and offline. Firms that invest properly in PR see a significantly higher return on investment.
Additionally, good PR helps businesses to create a proper brand image and lends the brand credibility as well. In the interdependent world of the 21st century, it is very important for businesses to relate to the needs and beliefs of their customers.
It is true that PR can completely transform your business' entire brand image. This will invariably result in an exponential rise in your profitability.
If your business is based out of Bengaluru, then here are the top 7 PR agencies whose services you could use. They will be able to transform your business totally.
1. GimmeGamma
GimmeGamma is a digital marketing and PR agency that arrives at data-driven conclusions and then uses these conclusions to create customized strategies for your business.
This PR agency mainly focuses on enhancing a brand's visibility by using data-driven digital marketing techniques like Search Engine Optimization (SEO).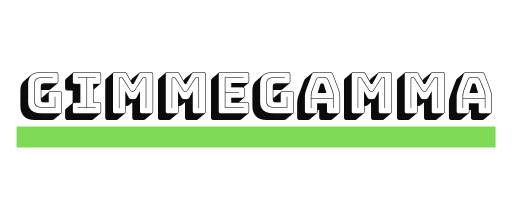 They also focus most of their energies on creating solid, niche-specific content, which is the best way to increase a brand's visibility.
GimmeGamma has been consistently successful and many of its clients have been featured on national platforms like NDTV, WIRED, etc.
2. The Media Ant
The Media Ant is actually very different from a conventional marketing and PR agency. The Media Ant is actually one of India's first and most successful e-commerce platforms for purchasing media.
Media is generally purchased by businesses looking to promote their brand's visibility and growth.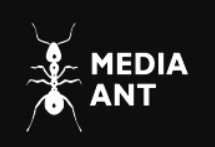 They offer a single, integrated platform using which any client can plan, buy, and manage their business' marketing campaigns.
You will be able to enhance your brand's visibility through various mediums, such as airports, television, radio, multiplexes, smart devices, etc.
3. Gutenberg
Gutenberg is a marketing and PR agency based out of New York City. They have offices all over the world, and their busiest regional headquarters is based in Bangalore.
They are well-known for curating personalized PR strategies and marketing campaigns for some of the world's largest brands.

There are many aspects of PR – such as reputation management, spokesperson training, etc. With its years of experience in the financial arena, Gutenberg is well-equipped to create an effective PR strategy for your business.
Some of their most well-known clients include Jabong, Herbalife, Quikr, Holiday Inn, etc.
4. Broadnection
Broadnection is an Indian marketing and PR agency that operates out of Bangalore. They offer a wide range of marketing and PR services, such as reputation management, crisis management, spokesperson training, media training, media liaison, etc.
They are also extremely adept at creating authentic and accountable marketing/PR strategies that will promote the visibility and attention on your brand.

Broadnection's services will allow you to establish a proper brand identity first, and then they will assist you in maintaining that identity for many years to come.
5. Actimedia
Actimedia is a PR agency that has been providing continuous PR and marketing support to its clients for the past 22 years. Actimedia specialized in a specific sub-genre of PR, known as "Lifestyle PR".
Under this broad umbrella, there are many brand types, such as jewelry, fashion, hospitality, cuisine, entertainment, etc.

Actimedia offers a diverse array of PR services, ranging from copywriting to SEO to personality management.
Actimedia has worked in close conjunction with a diverse array of high-profile clients, such as OML Media, TimeZone, L'Oreal Paris, Revlon, Bira, Bata, Arrow, etc.
6. GreyApple Advertising
GreyApple Advertising is a medium-sized advertising and PR agency in Bangalore that takes on much bigger clients despite its size.
Known for its minimalist and personalized approach to PR and marketing, GreyApple has made a huge name for itself.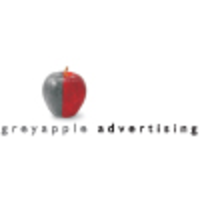 Apart from creating personalized PR strategies for clients, this agency also handles a major part of the overall creative process.
Some of the most well-known clients they have worked with include Acer, Cafe Coffee Day, Unilever, and Neelkanth Jewelers.
7. QMP Global
QMP Global is a digital marketing agency based out of Bangalore that also specializes in creating and implementing PR strategies for its clients.
What QMP Global mainly focuses on is creating personalized and customized PR strategies that can be fully integrated with their overall marketing strategies as well.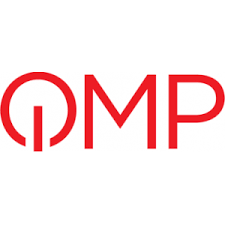 It is one of the most well-recognized and dependable marketing and branding agencies in India.
QMP can also boast of an intimidating clientele, such as the Indian Premier League, Ferrero Rocher, Maruti Suzuki, etc.
Curate personalized PR strategies
These are the best PR agencies in Bangalore that have their unique strengths and capabilities. You should pick one based on the scale, the requirements and expectations that you have from your business.
They will be able to curate a personalized and dynamic digital marketing and PR strategy for you.
If you like this article on "Check out The 7 Best PR Agencies In Bangalore", you might also like,  
Top 7 Digital Marketing Institutes In Bangalore
Top 7 Advertising Agencies in Bangalore
Digital Marketing For Event Management Firms: 6 Tips For Attracting Clients