The importance of a good website is very high, your website is the face of your business. Whether it's to get information about your services and products, to make bookings or purchases or to get contact details customers move to your website only. The web design encloses a large number of variables including the layout, content, graphics, search engine optimization and conversion rate optimization.
For understanding the importance of a good website, it is important that we keep certain points in our mind:
Who is your target audience?
This will include potential customers, existing customers, media, public, internal stakeholders, etc.
What is the purpose of your website?
Your digital marketing strategy has certain goals and these goals include lead generation, sales or brand awareness. While we design a website, these points should also be considered and be aligned well with it so that our objectives are met.
Does it provide a better user experience?
A better user experience gives better user satisfaction. The website design should be easy to use and visually appealing. It is essential for web design and it is closely linked with SEO and CRO. Some of the websites have a functional look but this should be avoided as the user might find it difficult to use and the pages might take a long time to load.
Conversion Rate optimization:
CRO (conversion rate optimization) helps in enhancing the chance of a user to complete the desired action and improve the conversion rate. Thus, a website should be designed in such a way that it drives the users to call to actions.
Efficient web design can help in balancing between appearance and efficiency. A conversion not always has to be a product purchase but it can also mean contact form submissions, email submissions, booking completion, account creation, and transaction completion.
Search engine optimization:
SEO is one of the biggest factors which should be considered while a website is designed. It helps in increasing the organic visibility on the search engines. This is very important as around 93% of online activity starts on a search engine.
Device compatibility:
It becomes very frustrating when you want to access a website from your mobile and they aren't responsive. As per research around 60% of all the searches take place on mobile. Thus, for better results, the website should be compatible with a lot of devices.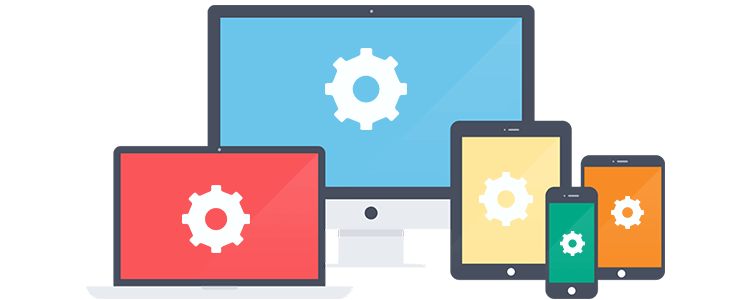 Easy navigation:
For a good website design always keep in mind that it is as easy as possible for the users to navigate through it. This also assists the chatbots to create a perfect map of the website.
Efficient Branding:
A website is known to develop a perception in the user's mind, maybe subconsciously but it does affect the decisions. Make sure that your website creates the type of perception which you desire, and it reflects your brand. The things which should be kept in mind are:
Logo
Colors
Font
Types of images
Overall messaging
A good website is not just a simple placeholder on the internet, but it also fulfills the other requirements. You need to know the importance of a website. You need to get this right for the success of your website. All the marketing channels such as social, email, SEO or PPC may become less effective if the design of the website is poor.
Treehack is the best website development company in Bangalore and can help you with creating and optimizing your website. After all first impression is the last impression.