Any brand today has to have a distinct social media presence, and the IPL team of Royal Challengers Bangalore has a distinctive presence, just as their jersey color- fiery red hue and tints of gold. They use the positives of their team to their hilt, from the star power of their captain Virat Kohli, candid content, brand endorsement with their players, and even promotional contests and content. Various well-placed strategies drive the Royal challengers Bangalore social media strategy. Let us have a look;
The contents related to the Royal challengers Bangalore social media strategy are similar across the diverse social media platforms, although elevated to the different requirements of Facebook, Instagram, and Twitter. They use the real-time communication feature of Twitter to have a more conversational ambiance with the fans and amplify their sentiments on several issues. Some statistics will clear the concepts about their social media reach:
Instagram: 5.1 Million followers
Twitter: 3.9 Million followers
Facebook: 9.4 Million followers
One of the unique facets of the Royal challengers Bangalore social media strategy is their utilization of creatives in social media like Facebook and Instagram on the days of the game, which act as a visual commentary for the fans following it on these platforms. They are also posted on Twitter as well, whereas other teams depend mainly on textual commentary.
However, an outline can be discerned in these posts, like on match days, the picture of Virat Kohli is shared with the captain of the opponent team. These images start the commentary which spreads into a detailed analysis of the match for the fans on social media.
Another unique dimension of Royal challengers Bangalore's social media strategy is the inclusion of their fans in a virtual entity called the 12th man, which is also the term they are referred to in their social media posts. Under the same enterprise, special online events and interactions are conducted for the fans.
In this year of social distancing and no spectator matches, Royal Challengers Bangalore has tried to keep their fans hooked to their social media. As a part of Royal challengers Bangalore social media strategy, they have created a fictional orthodox Bengalurian character called Mr. Nags, played by the comedian Danish Sait. In these small snippets, fans get an inside view of the team.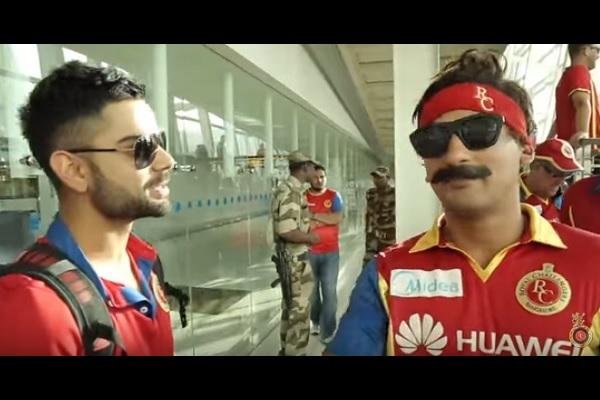 Other than that, green initiatives, exploiting the regional pride, extra snippets of action, and brand endorsements are done through their social media pages.