Digital Marketing in Orlando is in high demand. Digital marketing is now the most effective way to increase business and extend the customer base.
The number of online shoppers will increase in the future which may reach up to 2 billion by 2020. Naturally, all the established businesses have already carved their niches in the virtual world.
Likewise, to make a stronghold in the digital marketing sector, the new contenders will need the help of professional digital marketing agencies.
The situation in Orlando
The situation of Orlando with regards to digital marketing is similar to the world. In the global scenario, 83% of the businesses hold their digital marketing efforts as an effective way to achieve their targets.
For this reason, 21% of the larger companies use digital marketing to improve their stand in the market. 
Digital companies to consult
As stated before, to grow properly and in the right direction, the businesses should seek professional help from the digital marketing companies.
In Orlando, there are quite a few companies that can help a business rise in their field. Seven of the most looked for agencies which offer Digital Marketing in Orlando are given below;
1. GreenHouse Agency
Founded in 2010, this agency labels itself as a growth-driven digital marketing agency.
They form partnerships with various startups and B2B companies to create a lucrative lead and generate revenue by extensive inbound marketing and mobile marketing.

Their team of experienced and skilled professional studies the customers target and package the brand to achieve maximum penetration in the customer pool. 
2. Rank Executives
Founded in 2011 and situated in Orlando, this company is known for its internet marketing, web development, and SEO services at the national level.
Their client list is impressive and they have helped more than 200 companies to achieve organic ranking in Google search results.

The company has skilled teams of personnel in every facet of the digital marketing sector who have created hundreds of websites for both national and local clients. 
3. Arcane Marketing
Arcane Marketing, with help from their outstanding team of digital marketers, planners, and technicians provide innovative digital marketing policies, appealing web design, and superior customer support to their clients.

4. Alchemy Marketing
This company is well-known for its capacity to design websites. They build functional and user-friendly websites that generate great traffic.

They place emphasis on a holistic approach to digital marketing that involves online reviews, outreach and links, great website content, and comprehensive analytics.
5. Trighton Interactive
This agency is reported by the clients to be a company that connects and finds its customers and makes an organic approach to create a successful brand.

They blend in talent and technology to provide award-winning digital marketing services such as website design, social media, mobile website, application development, paid search, SEO, web development, and analytics.
They create unique digital marketing initiatives that integrate with the company principles and drive a financially fruitful ROI. 
6. Swish
Founded in 2016, Swish provides independent and data-driven digital marketing & analytics services to a lot of industries in various fields.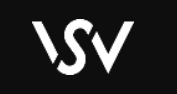 They focus on the deliverance of results and strategizing according to the requirement of their clients.
7. Designzillas
Founded in 2007, this Orlando-based company has been providing exceptional services in web design, custom branding design, user experience (UX) design, web development, e-commerce solutions, mobile development, and inbound marketing solutions.

Taking professional help
According to a report published by a reputed journal, 54 companies were denoted as the largest employers in Orlando, all of whom have their own websites.
So, the importance of having an online presence is quite apparent which could be improved by the help of digital marketing companies.
Relatedly, the choice of such a company should be done after proper research and deliberation.  
If you like this article on "Digital Marketing in Orlando : Top 7 Companies Who Does It Best", you might also like,  
Top Seven Digital Marketing Companies In New York
7 Leading Digital Marketing Companies In Los Angeles