Digital marketing for restaurants with the right strategies can accelerate business. You can hardly find someone who doesn't love to eat out. People often love to chill out at a restaurant enjoying some good food and drinks after a hard day's work or during the weekends. However, it is also true that it's very easy to enter a restaurant business but growing it may be challenging due to the fierce competition that exists.
Here we list the next 7 ways to do digital marketing for restaurants in 2020.
1. Customer satisfaction
To accelerate your restaurant business, it is important to value your customer's opinions. Customers should be encouraged to provide feedback about their fine dining experience at your restaurant. This will give you a fair idea about their preferences and expectations regarding food and services.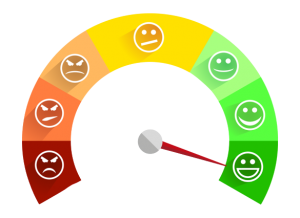 With a feedback system in place, you come to know about the customer's requirements and this enables you to improve your services. As a restaurateur, you must have a feedback system in place.
2. Connect with customers through social media
You can use social media platforms to engage your customers. Your customers would like to visit your page when you start connecting with them through Facebook and create new posts frequently.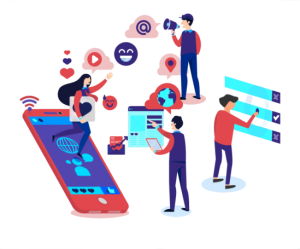 When satisfied customers feature on your social media page, this will encourage them to come back and also make them feel that you remember them. Besides you can post photos of customers enjoying the treats. This is how your restaurant's Facebook page will have more likes, comments, and shares.
3. Diversify services
In the current scenario of coronavirus pandemic, the demand for delivery and takeout services are quite high in demand since there are restrictions on dine-in services. Diversifying your services and including delivery, takeout and curbside pickup can accelerate your restaurant business even at this stage.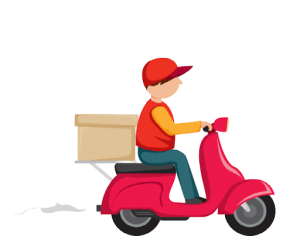 In order to offer these services creating a separate menu, which is almost similar to the dine-in menu, for delivery and takeout is a good idea. For a prompt takeout service, providing curbside pickup to customers also makes sense and this is the best time to start delivery services.
4. Mobile presence
Since most people access the internet through their mobile phones these days, your business website needs to be mobile responsive. Your website should be fast loading, visually appealing, and run on mobiles, desktop, and tablets in a similar way.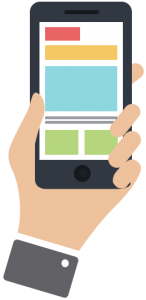 However if you have no business website, your business should be listed on Google My Business along with your physical address, contact number and working hours so that customers can find you. To maintain an active online presence, you can create social media accounts and keep monitoring the messages.
5. Loyalty program
Your restaurant business can benefit from a loyalty program. As per findings, about 76% of women and 73% of men are more likely to avail services from a company that offers a Loyalty Program. You can reward those customers who visit your restaurant frequently.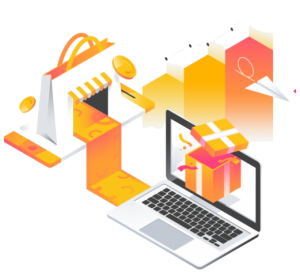 Customers who are more frequently earn more points and you can send them some great emails reminding them to redeem their points and all that is in store for them. This will make them feel excited and let them know what extra they get when they eat at your restaurant.
6. Introduce your chef
To let your customers know about your chef and keep them on focus, you can create an email that says something about them and their signature recipes.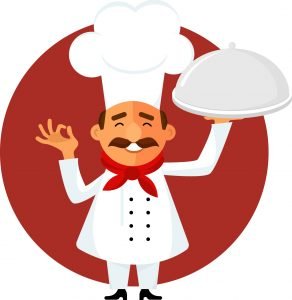 Sending an email to customers featuring the chef's photographs, one of his/her popular dishes, and a link that takes customers to the kitchen is an interesting idea. For this kind of email, your chef doesn't necessarily have to be a Food Network chef. Just highlight what your chef is best at.
7. Well-trained servers
Well-trained servers go a long way in increasing your restaurant's sales. They can impress customers with simple conversation. When guests come to the restaurant and order a drink, servers can recommend their favorite drink on the menu and that may entice the guests to try it once.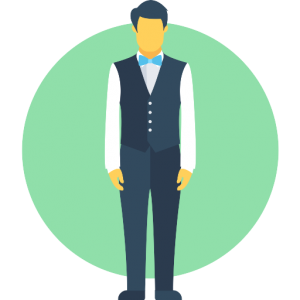 Servers can use the same tricks with items on the menu and help customers to choose one. Once they finish their main course, servers can tempt them to try some deserts. Well-trained servers know the upselling techniques.
Consider trying these amazing strategies to accelerate your restaurant business.
If you like this article on "Digital Marketing For Restaurants in 2020 : 7 Ways To Do It", you might also like,  
Importance Of A Good Website To Improve Your Digital Marketing Success
Top 5 Digital Marketing Companies In Pune